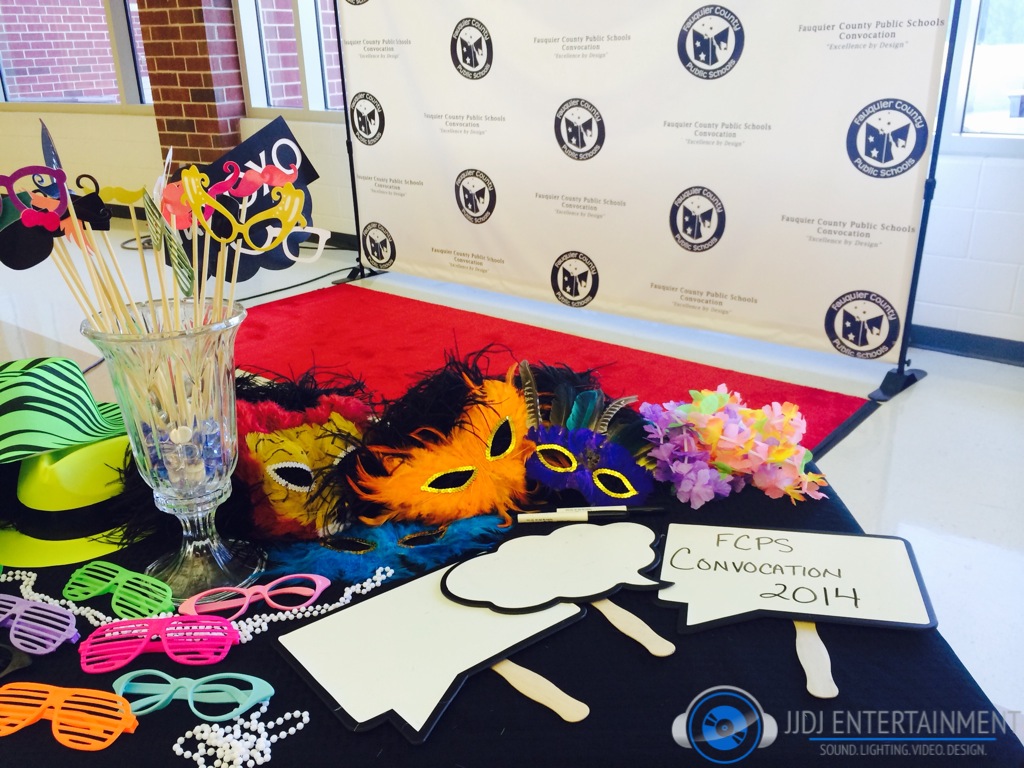 Fauquier County Public Schools Convocation 2014
By John Caniford In Corporate, School Events On August 14, 2014
---
JJDJ Entertainment handled the full production of the 2014 Fauquier County Public Schools Convocation that was held at Kettle Run High School this year. The setup included video screens, projectors, staging, sound, and more. The convocation kicks off the 2014 – 2015 school year. They had a great turn out of teachers and faculty members representing their school. We also provided a photo booth for everyone to enjoy for a few hours before the main doors opened. The photo booth was a HUGE success and we even got FCPS Superintendent Dr. David Jeck to pose for the photo booth!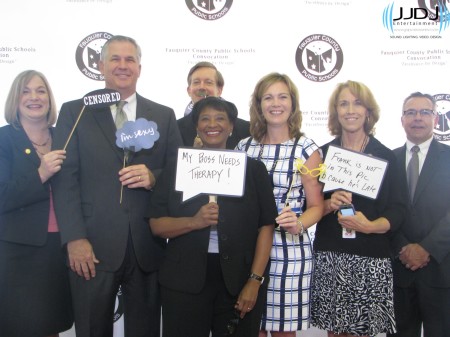 Check out the rest of the photo booth pictures here. The convocation was a lot of fun and they had everyone up and out of their seats dancing a few times throughout the morning. We are looking forward to the new school year and are excited we were able to be a part of the 2014 FCPS Convocation.
---
FCPS 2014 Convocation Photobooth Pictures
[TS-VCSC-Youtube content_youtube="http://youtu.be/32Vg8CrV-Ig" video_related="false" lightbox_play="true" content_lightbox="true" content_youtube_trigger="preview" content_youtube_image_simple="false" content_image_height="height: 100%;" content_youtube_iconsize="30″ content_youtube_iconcolor="#cccccc" content_youtube_buttontext="View Video" content_youtube_title="Fauquier County is Happy about 2014-2015's School Year!" lightbox_group_name="nachogroup" lightbox_effect="random" content_tooltip_css="false" content_tooltip_position="ts-simptip-position-top" margin_top="0″ margin_bottom="0″]
Let us know how we can help create your next event!
---