Briar Woods HS 2015 Prom
By Tracy Caniford In School Events On June 1, 2015
---
[TS_VCSC_Image_Full image="20580″ attribute_alt="false" break_parents="2″ margin_left="0″ margin_right="0″ margin_top="0″ margin_bottom="0″]
Briar Woods High School continues to challenge us as a company to create time after time new and exciting setups for their students and this year was no different. We begin working with Briar Woods on their dance well over a year out. So by the time the students experience this dance we have already begun planning next year's setup with the school. Briar Woods kicked off our 2015 Prom Tour, a very special prom tour for JJDJ as it marks the 5th year since we took on the challenge to begin setting the new standards for school dances. We designed a setup that looked as if it was floating in the air by sleeving the legs of the setup in a black spandex. The setup was created to decrease in width as you got closer to the stage so naturally students would funnel closer to the party!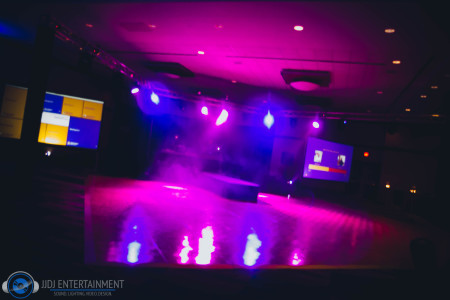 In the middle of the stage going out into the crowd we included a catwalk, this allowed our celebrity host, MC Elixir, get in the middle of the crowd and be a part of the action, all while being able to remain on stage to party with everyone in the room, not just the people who could make their way through the massive crowd to get close to the stage. Growing up, the MTV award shows were a yearly tradition with friends, one of the things that we always loved was how the artist had portions of the staging around the guest who were able to get closer and at times be part of the show. This allows just that! We are able to bring students up on the catwalk that have a moment in the limelight to show off their dance moves, school dances to us are about creating memories and thats exactly what we accomplish.
We introduced our live social media wall, where students are able to use a specific hashtag throughout the night on Twitter or Instagram and their Tweets or Instagram Photos would be displayed on our giant 14 foot video screens.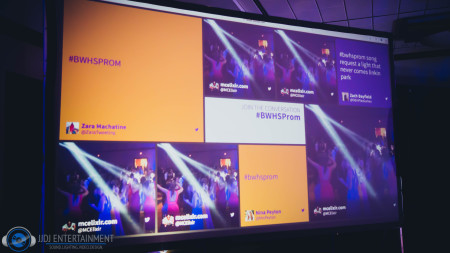 This was an incredible way for students to share song request, talk about how much fun they were having and so much more, not just with us, but the world. Throughout the night students tweeted away and share their photos, our analytics show they reached over 72,000 people!
One effect we've been asked for before was Co2 Burst. If you don't know Co2 is what we exhale every breath we take, but in a compressed form it gets cold and creates a massive cloud that disappears within seconds. Its used to invoke excitement and a burst of energy, much like strobe lights. With is being extremely cold, it instantly decreased the temperature in the room, which during school dances is needed! We went through 8 tanks of Co2 that night! From talking with other colleagues that offer Co2, they generally use 1-2 tanks a night, but like everything else with Briar Woods, Go Big or Go Home.
Another stunning effect was our confetti blast! We used two kinds of confetti throughout the night, the UV/Blacklight Confetti which would glow as it was blasted through the air creating an incredible effect watching the glowing pieces of paper float to the ground.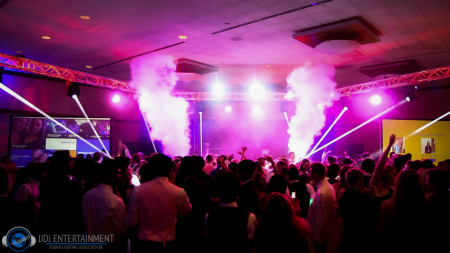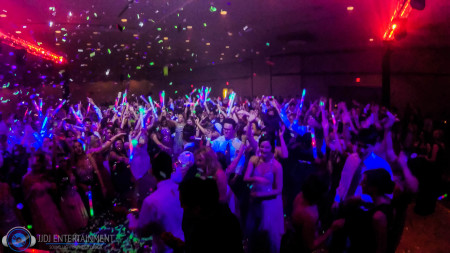 The other kind of confetti that we used was a mirror confetti that reflected the beams of light from the setup, creating a mesmerizing effect as they rained down onto the students.
Overall this was an incredible start to our 2015 Prom Tour, the students shared a moment of their life with us that we will never be forgotten. Memories were made, Moments were had and the 2015 Prom Tour had officially begun.
[TS-VCSC-Icon-List icon="ts-awesome-music" color="#27bdea" margin_right="14″ font_color="#000000″ font_size="14″ text_align="left" seperator_2="List Item Link Settings" link="" link_target="_parent" seperator_3="List Item Tooltip" tooltip_css="false" tooltip_content="" tooltip_position="ts-simptip-position-top" tooltip_style="" seperator_4="Animations" animation_view="" seperator_8="Other Settings" margin_top="0″ margin_bottom="0″ el_id="" el_class="" el_file=""]Incredible DJ and MC[/TS-VCSC-Icon-List]
[TS-VCSC-Icon-List icon="ts-awesome-share" color="#27bdea" margin_right="14″ font_color="#000000″ font_size="14″ text_align="left" seperator_2="List Item Link Settings" link="" link_target="_parent" seperator_3="List Item Tooltip" tooltip_css="false" tooltip_content="" tooltip_position="ts-simptip-position-top" tooltip_style="" seperator_4="Animations" animation_view="" seperator_8="Other Settings" margin_top="0″ margin_bottom="0″ el_id="" el_class="" el_file=""]Concert Lighting & Uplighting[/TS-VCSC-Icon-List]
[TS-VCSC-Icon-List icon="ts-awesome-volume-up" color="#27bdea" margin_right="14″ font_color="#000000″ font_size="14″ text_align="left" seperator_2="List Item Link Settings" link="" link_target="_parent" seperator_3="List Item Tooltip" tooltip_css="false" tooltip_content="" tooltip_position="ts-simptip-position-top" tooltip_style="" seperator_4="Animations" animation_view="" seperator_8="Other Settings" margin_top="0″ margin_bottom="0″ el_id="" el_class="" el_file=""]Concert Sound & Atmosphere[/TS-VCSC-Icon-List]
[TS-VCSC-Icon-List icon="ts-awesome-camera" color="#27bdea" margin_right="14″ font_color="#000000″ font_size="14″ text_align="left" seperator_2="List Item Link Settings" link="" link_target="_parent" seperator_3="List Item Tooltip" tooltip_css="false" tooltip_content="" tooltip_position="ts-simptip-position-top" tooltip_style="" seperator_4="Animations" animation_view="" seperator_8="Other Settings" margin_top="0″ margin_bottom="0″ el_id="" el_class="" el_file=""]Photobooth Pictures[/TS-VCSC-Icon-List]
[TS-VCSC-Icon-List icon="ts-awesome-star" color="#27bdea" margin_right="14″ font_color="#000000″ font_size="14″ text_align="left" seperator_2="List Item Link Settings" link="" link_target="_parent" seperator_3="List Item Tooltip" tooltip_css="false" tooltip_content="" tooltip_position="ts-simptip-position-top" tooltip_style="" seperator_4="Animations" animation_view="" seperator_8="Other Settings" margin_top="0″ margin_bottom="0″ el_id="" el_class="" el_file=""]Students & Administration Approved [/TS-VCSC-Icon-List]
[TS-VCSC-Divider seperator_1="Divider Settings" divider_type="ts-divider-border" divider_text_position="center" divider_text_content="" divider_text_border="#eeeeee" divider_image_position="center" divider_image_content="" divider_image_border="#eeeeee" divider_icon_position="center" divider_icon_content="" divider_icon_color="#cccccc" divider_icon_border="#eeeeee" divider_border_type="solid" divider_border_thick="1″ divider_border_color="#eeeeee" divider_top_content="" seperator_2="Other Settings" margin_top="20″ margin_bottom="20″ el_id="" el_class="" el_file=""]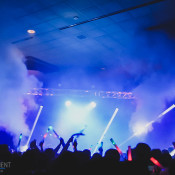 ---